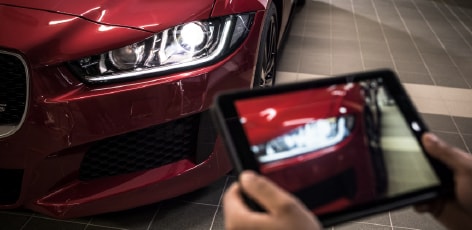 VISIT PARETTI COLLISION CENTER - METARIE LA

THE ONLY ALUMINUM CERTIFIED REPAIR FACILITY IN LOUISIANA

Jaguar quality doesn't stop at the end of the production line. We can't erase the accident, but we can help with the repair.
We've established the Jaguar Land Rover Authorized Aluminum Repair Network, so you know you're getting repair work worthy of carrying the Jaguar name. These certified shops, including the Paretti Collision Center, have gone through exclusive training to meet Jaguar standards.
At Paretti Collision Center, we are the only aluminum certified repair facility in Louisiana, so you can be sure you're getting the parts and service your Jaguar requires to stay in optimal condition.